Reported by Ann Marie Ellis
President Bill called the meeting to order at noon. Andy Swanson led the pledge to the United States flag, and Past President Sara Pantin gave our invocation of the day. Gary Gerstenhaber greeted members and guests as they arrived, and Carl Noble introduced our guests and visitors.
President Bill introduced our newest Club member, Olia "Audrey" Hibbard, and her sponsor Past President Barry Curlee. Welcome, Audrey, and congratulations on becoming both a Red Badge member of the Rotary Club of Austin and a naturalized citizen of the USA—in the same week!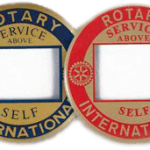 Jack Lubben, sponsored by Jim Bryce, traded his Red Badge for a Blue one. Congratulations, Jack!
President Bill and Past District Governor Rich Kaye presented four Paul Harris Fellowship Awards: Michael Abelson (PHF +5), Margaret Curtis (PHF +6), Rich Fikani (PHF +3), and Carl Noble (PHF +7).
Sylvia Holmes announced the rescheduled evening on Lake Austin, "Connect the Stars," a dinner cruise for Rotarians on October 9th from 6-9 PM. Tickets are $85 per person. For questions, please contact Sylvia at sylvia.holmes@traviscountytx.gov.
President Bill announced a MasterMind Group Meeting at 7 am on Thursday, September 19th, Mimi's Café in the Arbor Walk. For questions, please contact President Elect Richard Payton. He also announced that the 2018-19 Perfect Attendance Awards will be presented at next Tuesday's meeting; and he ended announcements by thanking Sharon Francia for a wonderful winetasting event at her home.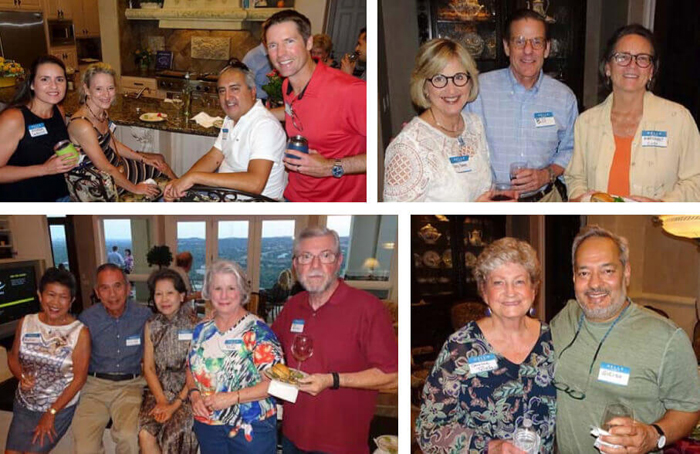 Vlad Bahrencu invited members to share thanks with the Club, and 7 members generously added to the Thank Goodness Basket (Adrian Moore, Jim Bushnell, Sylvia Holmes, Amy Jackson, Margaret Curtis, Ann Graham and Peter Pfeiffer).
Past President Ronney Reynolds introduced our speaker, Past District Governor Rich Kaye, who spoke about the outstanding work of The Rotary Foundation (Rotary International's foundation). Rich praised our Club for its best year ever in 2018, when we donated more than $72,000 to the Annual Fund, had two Global Grant Scholars in the last two years and successfully submitted a Global Grant proposal to bring water to East Panama.
Rich recalled the reason he joined Rotary: networking for business success. But, it wasn't until he was introduced to The Rotary Foundation, that he truly became a Rotarian. Rich cited a series of grim international statistics: the growing number of refugees world-wide, poverty due to treatable and preventable diseases, the high cost of healthcare worldwide, the lack of available clean water, and the problems of illiteracy, poverty, and food insecurity.
Many years ago, Rotary International adopted a philosophical stance that guides its work: International understanding, good will and peace will produce a richer fuller life for all. Poverty anywhere endangers prosperity everywhere. During the Q&A period, Rich Kaye noted that The Rotary Foundation has an exemplary record. CharityNavagator.org, which rates charities' stability and transparency, identified The Rotary Foundation as a top-rated charity. (One of the 10 Best Charities, The Rotary Foundation has a score of 100.) The Association of Fund-raising Professionals recently recognized the Foundation with its annual Award for an Outstanding Foundation.
President Bill previewed our next speakers/programs: On September 24th Bill Stotesbery, General Manager for KLRU-TV, will speak. On October 1st, Retired Major General Robert Halverson and Retired Colonel Garry Patterson will speak about D-Day and Operation Overlord. He then thanked our featured sponsors for the day: Andy Swanson (Centric Commercial) and Corey Wilson (Kidd Roofing). Mary Reynolds led us in saying the Four Way Test, then President Bill adjourned the meeting.
More About Our Speaker: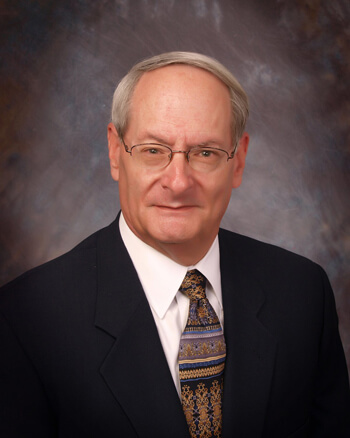 PDG RICH KAYE
The Rotary Foundation
Rich is a retired U.S. Army officer who served on active duty for 20 years, including battalion command in Iraq during Operation Desert Storm.
Following retirement, he worked for nearly 17 years in the defense contracting industry, managing a variety of technology and logistics programs for companies including AT&T, L-3 Communications and
Kellogg, Brown and Root before retiring again in 2010.
Rich and his wife, Diana, have been married 42 years. They have one son, Richard, who is currently serving with the 173rd Airborne Infantry Regiment in Vicenza, Italy.
Rich holds a B.S. in Mechanical Engineering from the University of Pennsylvania, a M.S. in Industrial Engineering and Operations Research from Kansas State University, and an MBA from the University of Mary Harden-Baylor.
Both Rich and Diana are members of the Rotary Club of Killeen Heights. Rich served as Club President in 2003-04, was selected as Rotarian of the Year in 1998 and is a recipient of Rotary International's Avenues of Service Citation (2000) and the Service Above Self Award (2019).
At the District level, Rich has served as District Governor; Vice Governor; District Secretary; Assistant Governor; District Rotary Foundation Committee Chair; Grants Subcommittee Chair; Annual Fund Subcommittee Chair; Finance Committee Chair; GSE Team Coordinator; a member of the Ambassadorial Scholarship Selection Committee, and Registrar for numerous District events.
Rich is currently serving as the Endowment Fund/Major Gifts Subcommittee Chair. He is a recipient of the Rotary Foundation's District Service Award and Citation for Meritorious Service. Rich was inducted to the District 5870 Roll of Fame in 2003.
Above District level, Rich has served as President of the Rotary Multi-District Training Institute; and is currently serving as Assistant Regional Rotary Foundation Coordinator for Zone 25b and a Part of Zone 26, and as a member of the Lone Star Multi-District P.E.T.S. board of trustees.
Rich and Diana are members of the District 5870 Paul Harris and PolioPlus Societies. They are both members of the Arch Klumph Society and the Legacy Society.
Rich's community activities have included stints as Chairman of the Board, Harker Heights Chamber of Commerce; Vice President, Fort Hood-Central Texas Chapter, Association of the U.S. Army; 1st Vice President, Central Texas Chapter of the Military Officers Association of America; and 2nd Vice President, 1st Cavalry Division Association.
He has served as a member of the board of directors for numerous local agencies including: Families in Crisis, Killeen Food Care Center, Leon Valley District Boy Scouts of America, Armed Services YMCA, Mid-Tex Chapter American Red Cross, and Fort Hood Area Habitat for Humanity. Rich is a Lifetime Member of the Veterans of Foreign Wars and the American Legion.