Reported by Phil Thoden
President Bill called the Rotary Club of Austin (RCA) to order, Michele Heyman led the pledge and Ann Graham gave our invocation of the day. Darrick Eugene greeted each member and guest as they arrived, and Russell Gana introduced our many guests and visitors.
President Bill then presented Adam Straznicky (sponsored by Jennifer Olsen) with a Blue Badge. Congratulations Adam!
Sylvia Holmes came up to the podium to remind us that the "Connect the Stars" Dinner Cruise will take place on Wednesday, October 9 on Lake Austin. Price is $85pp which includes BBQ dinner with air-conditioned rooms available. Mary Reynolds was next up to request volunteers for shifts at Pecan Springs Elementary School on October 24th for their annual Fall Festival/Book Fair. Please help with the Book Fair as well as hand out pizza and candy. It's their Halloween so you can dress up in a costume if you like! See Mary, Jon Yates or Vicky Lindsey if you can take a shift that afternoon.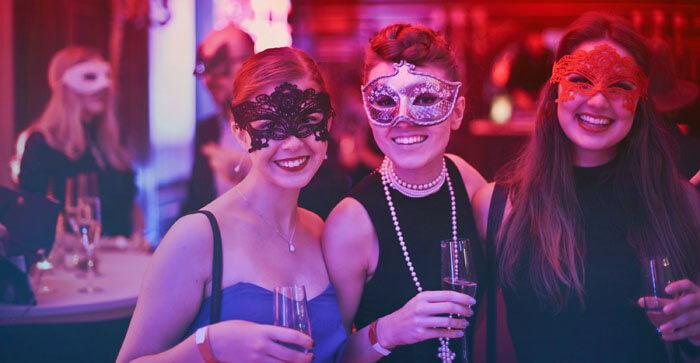 Michael Abelson came up to remind us about the Wine Tasting event at his home on Friday evening, October 25th. The theme this month is "Scary Named Wines" and there will be a prize for the best appellation. Tom Anderson then gave our Global Awareness Update about the upcoming Global Grant Scholarship available to graduate students in programs abroad focusing on one of Rotary's six causes, including promoting peace and fighting disease.
Josue Limon hosted the Thank Goodness Basket. John Fox happily announced he recently finished his last day of work after 45 years, Michele Heyman just moved her daughter into a new apartment, and Don Cook welcomed his granddaughter back to town after her summer working at Mt. Denali.
President Bill returned to the podium to announce that Red Badge Orientation will take place next Tuesday morning at 11:15am in the meeting area behind the kitchen.
After 15 minutes of enjoyable fellowship, Edis Oliver introduced our two speakers, Major General Robert Halverson and Colonel Garry Patterson who recently returned from the 75th anniversary celebration of the D-Day invasion of France in World War II.
MG Halverson started by providing an overview of this important historical event. Also known as Operation Overlord, this Allied invasion was the largest amphibious assault in history and ultimately led to the liberation of Europe. Colonel Patterson then shared dozens of photos of the anniversary celebrations and related activities, beginning with a visit to Winston Churchill's underground office in London from which he directed English forces. Thereafter, the pictures and related anecdotes included the invasion beaches, the American Cemetery where over 9,000 US personnel are buried, Saint Maire Eglise which was the first French town liberated, as well as many reenactors dressed like military personnel of the day.
President Bill then recognized newsletter sponsors Reggie Nisbett with Greater Texas Water and Mike O'Krent with LifeStories Alive. George Coker then concluded the meeting with the Four-Way Test.
Next week's speaker will be Earl Ameen with Partners Against Child Trafficking (PACT).
More About Our Speakers: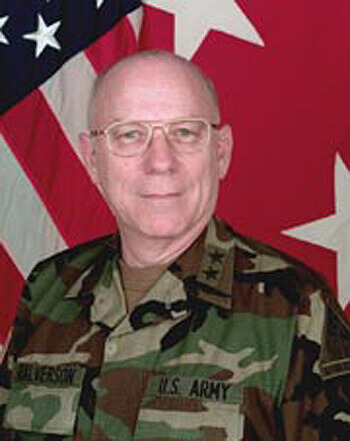 MG Halverson: graduated from Colorado State University on 9 August 1963 with a BS in Industrial Construction Management and a commission as a 2LT in the Army. He served a series of assignments typical of a young officer. First at Ft Carson, Colorado then to Germany.
In Vietnam he served as an Intelligence Advisor in the field. After Vietnam and mid-level officer training he served a tour in Washington DC. Then to Fort Hood, Texas as a Battalion Operations Officer. His final active duty assignment was at Headquarter NATO in Brussels, Belgium.
Returning to Texas he went to work for the State of Texas. First in the Governor's Division of Emergency Management where he served as the Deputy for Operations. Then transferred to the Department of Insurance as the Deputy Commissioner for Safety. He worked for the State of Texas for nearly 20 years, retiring in August 1998.
To continue his military career after leaving active duty in 1979, he joined the Texas Army National Guard. He served in a number of staff assignments in both the Texas Military Department Headquarters and the 49th Armored Division. He eventually was promoted to Major General and took command of the 49th Armored Division.
In February 2000 the Division Headquarters and signal and engineer elements of the Division were mobilized and deployed to Bosnia-Herzegovina where he commanded a Multi-National Division of 11 Nations with a peacekeeping mission. Redeploying to Texas, he continued to command the 49th Armored Division during mobilization for airport security throughout Texas and security of sites in multiple states following the 11 September 2001 terrorist attack on the United States. MG Halverson concluded his military career and retired in March 2002.
He is active in his community working for the benefit of soldiers and veterans. He and Johanna have been married for 42 years. They have three grown sons and three grown grandchildren. Life is wonderful.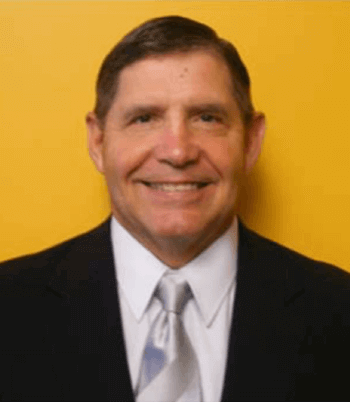 Colonel Garry Patterson: Garry D. Patterson, a native Texan, and retired Colonel from the United States Army, is currently the President of GDP Consulting and works as an independent consultant providing his program management and operations expertise to aid in the training of candidates for project management professional certification.
Garry is a Project Management Professional certified program manager with strong program and project management background. He developed enhanced leadership skills through professional experience as a career military officer, senior program manager, and small business owner.
Garry holds a Master's degree in Secondary Education from the University of North Texas and a Bachelor's degree in Physical Education with minors in Biology and Mathematics from Texas A&M University, graduating with distinction. In addition, he has advance degrees from the United States Army War College and United States Army Logistics Management College.
Garry is a member of several professional organizations, including the Project Management Institute (PMI), Association of the United States Army (AUSA), United States Army War College Association, National Guard Association of the United States, and the National Guard Association of Texas (NGAT). He is a past president of NGAT and currently serves on the Texas Capital Area Chapter of the Association of US Army Executive Committee as 1st Vice President.
Additionally, Garry serves on the Williamson County Sheriff's Department Training Advisory Committee and serves as a volunteer for the Austin Chapter of the Project Management Institute (PMI).