Reported by Phil Thoden
President Bill Davies called the Rotary Club of Austin (RCA) lunch meeting to order. Jim Gdula led the pledges, and Mark Kapner gave our invocation of the day. President Elect Nominee Harold Benkoski greeted each member and guest as they arrived, and Gary Gerstenhaber introduced our many guests and visitors.
President Bill thanked and recognized everyone who helped package the 25,232 meals this past weekend at our Rise Against Hunger service event. Well done all!
Caroline Valentine then came up to let us know that the Global Perspectives Dinner needs to be rescheduled and more information will be coming soon. Jon Yates asked for volunteers to help with the Books for Me program at Pecan Springs Elementary that provides young students with their very own book to take home and read. Mary Reynolds asked for donations of gently used toys and games for Pecan Springs' EarlyAct FirstKnight service club's effort to collect and share them with children in need. Next, David Kurtenbach shared information about the upcoming Census 2020 that will be used to determine political representation and funding for various government infrastructure and social programs. President Bill then came back up to remind us that our Club's Annual Membership Soiree is coming up on March 12 at the Headliner's Club.
Josue Limon led the Thank Goodness Basket and Don Ray George came up to let us know that the Global Youth Exchange (GYE) program with the Perth (Australia) Rotary Club is at risk of going away unless a new leader steps forward to chair the program since David Doran is stepping down from that role. Gaines Bagby reminded us all to vote and said that Jon Yates is available to address any questions related to the Boy Scouts bankruptcy protection process announced today in the news. Last, Pauline Gubbels recognized four of our newest members who participated in today's New Member Orientation program.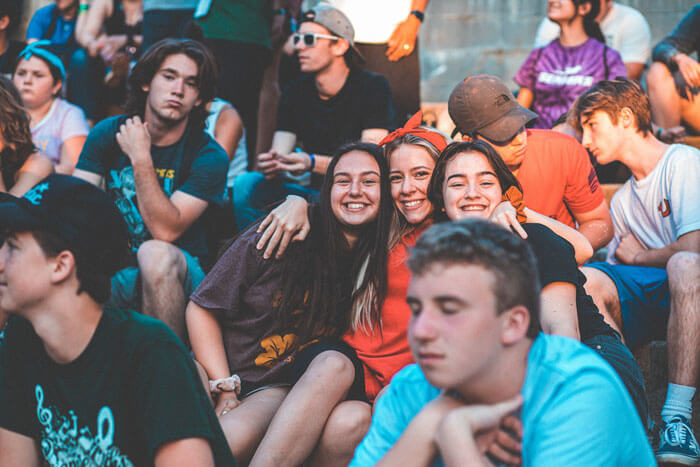 Past President Gaines Bagby returned to the podium to introduce today's speaker, Erica Blue. Erica is the CEO of Austin Sunshine Camps, a summertime program for young children, sponsored by the Young Men's Business League (YMBL), which allows them to enjoy a free, week-long camping experience that they would not ordinarily be able to afford. The only requirements are that the campers be 8-15 years old, live in Travis, Williamson, Hays, Caldwell or Bastrop Counties, and qualify for a free or reduced lunch program. Erica enjoyed the benefit of a free camp experience when she was young, and she has now dedicated her career to causes like this.
Austin Sunshine Camps was started by YMBL of Austin back in 1928. Today, over 1,000 local children have the unique opportunity to spend 5 days and 4 nights at one of two Sunshine Camp locations in either the new Zilker Park facility here in Austin or a more traditional campsite out in Marble Falls. Some activities include swimming, canoeing, sports, ropes courses, arts and crafts, and exploring the outdoors. The next goal is to get 1,300 children each year participating in this program.
President Bill thanked newsletter sponsors Reggie Nisbett with Greater Texas Water Company, and Alison Michels with Evolve 360 Realty. Finally, Peter Cazamias came forward to lead us in the Four Way Test. Next week's program will be Howard Berg who will share with us How to Increase Your Productivity by 100%.
More About Our Speaker: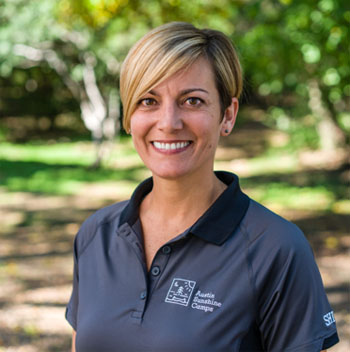 ERICA BLUE
CEO, Austin Sunshine Camps (YMBL)
Originally from Alief, an area on the southwest side of Houston, Texas, Erica was the first person in her family to go to college. For the past decade, she has dedicated her career to causes she was positively impacted by as a kid.
Erica was most recently with the national nonprofit, Marathon Kids, as their Chief Operations Officer, and helped scale the organization from programming in three to all 50 states.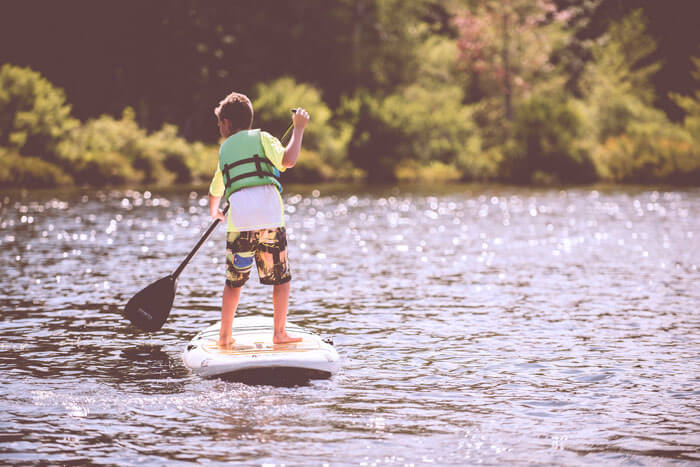 She graduated from Sam Houston State with a BA in Communication Studies and from Texas Christian University with a MS in Communication Studies in Human Relations. She is excited to help take Austin Sunshine Camps to the next level.