Reported by Reggie Nisbett
Summer just won't give up, with the temperature headed to triple digits, as Rotarians began to gather for today's meeting. We enjoyed one of my favorite meals among the many that the kitchen staff prepares each week. The legendary Texas treat: CHICKEN-FRIED STEAK with cream gravy and pecan pie for dessert. You had to be here to enjoy it! When it comes to comfort food, Chicken-Fried Steak is the real deal—It gets its name because it's prepared in the same manner as traditional fried chicken, although some food historians assert that chicken-fried steak is a descendant of Wiener schnitzel, a similar dish traditionally made with veal rather than beef that was brought to America by German immigrants who would eventually take it to Texas. Can you tell? I like it!
It wasn't long before the room was full of sunshine and fellowship as well over 100 members and guests came to their feet at the sound of the Rotary bell that President Bill Davies struck at noon.
We started with the pledge which was led by Healy Marroy. The invocation was offered by Rich Fikani. The greeters at the top of the stairs today were Myron Burse and Gary Gerstenhaber, and they welcomed everyone with their usual friendly demeanor. Alison Michels took the podium to introduce our guests and visitors, of which there were four today.

Next we recognized and awarded three lovely ladies with Paul Harris Fellowship Awards, and it was not the first time for these fine Rotarians who love to serve. They were Ann Marie Ellis at PHF+3, Debbie Farnum as well at PHF+3, and EllenHunt at+2. Congratulations!
The advertising in the newsletter has been increasing lately with 11 currently. Bob LeBlanc reminded everyone that your company can benefit from this affordable method to spread your good name to the public and the rest of Rotary. Contact Jennifer in the ROTARY OFFICE for details.
There were numerous announcements from Mary Reynolds, who has several volunteer opportunities and told us the annual Halloween Literacy Night at Pecan Springs Elementary School was coming up on October 24th. We also heard from Cindy Brummer, who gave us an update on our Bangalore India Literacy Grant during the Global Awareness Update. Teachers in India have received their kits and are training to use them in a program that will affect thousands of children!
We had time this week for the Thank Goodness Basket. Vlad Bahrencu encouraged everyone to come forward with their good news and shared a funny vacation story. Next we heard from Girish Altekar, Harold Benkoski who is grateful for the love and support shown to him and for Past President Julie, Pat Beckham who is out of rehab with a new knee, Caroline Valentine and Rick Ravel. And then there was time for open Fellowship at exactly 12:23, just as the agenda said it would be.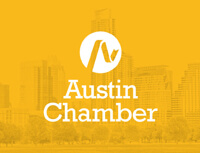 Programs Chair Tarby Bryant brought us another timely and educational program, and he introduced our speaker, Jeremy Martin, a Senior Vice President for the Austin Chamber of Commerce. Jeremy explained in detail how the Opportunity Austin program, started in 2001, has benefited the city. Since 2004 there have been 400,000 new jobs created.
If you ever wondered how the City of Austin awards incentives to attract new businesses to the Austin area, you learned it today. He explained the four myths about incentives that are often repeated by the mass media. Naturally they were all negative and inaccurate. Jeremy also touched on the 40-page process followed for all incentive considerations. As always there were probing questions from the members.
Another great day at the Rotary Club of Austin! I hope you got to be there! Next week we'll hear from Cory Baker, the CEO for the Long Center for the Performing Arts. President Bill thanked Rick Ravel (Karavel Shoes) and Nick Hesselsweet (Genovations Decking & Railing) for supporting the newsletter; and Dee Anne Heath closed our meeting by leading the Four Way Test.
More About Our Speaker: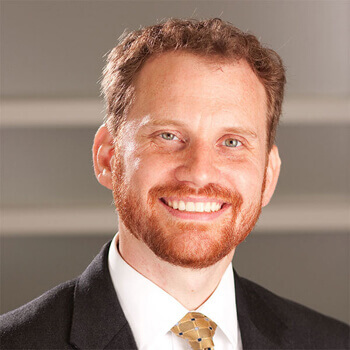 JEREMY MARTIN
Austin Chamber of Commerce
"Austin Incentives for Industry Attraction"
Jeremy Martin is a Senior Vice President for the Austin Chamber of Commerce. In his current position, he is involved in strategic planning efforts
at the Chamber such as the Opportunity Austin economic development strategy, annual work plan and budget, as well as the Chamber's annual InterCity Visit.
Jeremy also oversees advocacy efforts at the Chamber focusing on priorities such as economic development policy, transportation, infrastructure, and regulatory issues. Whether it appears on the ballot or a city council agenda, he knows how policy items will impact the Chamber's members.
He has represented Central Texas businesses at all levels of government from the White House Business Council to local community groups with one purpose in mind: strengthening the Central Texas regional economy to create jobs across the economic spectrum.