Reported by Ann Graham
President Bill Davies called the July 9 meeting of the Rotary Club of Austin to order. Carl Noble led the pledges and Leslie Bagby gave the invocation. Alison Michels led us in the Four Way Test. Nick Hesselsweet was our greeter at the top of the stairs; and Russell Gana, Mary Reynolds and Carl Noble served at the Hospitality table. Carl Noble also introduced all of our visiting Rotarians and guests.
Lois Ann Stanton, sponsored by Pauline Gubbels, traded her Red Badge for a Blue Badge. Congratulations, Lois Ann!
Announcements:
Sylvia Holmes encouraged us to sign up as "back up" to pick up books at Half Price Books and deliver them to BookSpring.
Don Grillo, and his wife Lise, will host our monthly wine party—"City Sunset Wine Party" on Friday, July 19, at Towers of Town Lake, 40 North IH 35, #12A1. Please RSVP with Don at least one day in advance to allow for providing the concierge a list of expected guests.
Mark Johnson announced that the Helping Hand's Annual "Splash Bash" is Saturday, July 27. Please let him know if you'd like to help out at the event!
Mary Reynolds informed Club members that our Rotary District is hosting two Group Youth Exchange students for a 10-month student exchange program starting in August. Host families are needed for both students – one from Italy and one from Spain.
Past President Ron Mullen's wife, Carole, is back in the hospital. Your prayers are earnestly requested.
Finally, Don Tompkins' wife of 52 years, Stephanie, passed away at the end of June. Please sign the sympathy card before you leave.
Mike O'Krent gave today's Membership Minute, explaining how he became a member of the Rotary Club of Austin and describing his company Life Stories Alive.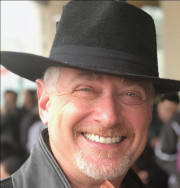 We had quite a bit of Fellowship time, then Tarby Bryant introduced our speaker, Harlow Russell, who focused his lively presentation on "How Asian Millennials Compare with American Millennials."
Harlow pointed out that there are several "tribes" business people are concerned with as target markets: the Silent Generation (born before 1945), Baby Boomers (born 1945-1964), Gen X (born 1965-1985) and Millennials – which include both Gen Y (born 1985-1995) and Gen Z (born 1995-2010).
Population-wise, Millennials represent an increasingly significant group, especially in Asia where the total population in India and China is approximately 30% Millennials. To put this in perspective, the Millennial populations in both India and China, individually, are more than the total population of everyone in America; and the total number of Asian Millennials world-wide is more than 1 billion, or approximately 60% of the world-wide Millennial population. This means that Gen Y and Gen Z represent an incredible opportunity for products and services.
Harlow touched on some key similarities between Asian and American Millennials including: Love of convenience stores, higher quality organic food, same-day delivery, tattoos & piercings, energy drinks, athleisure (i.e. Hot Yoga) and hot sauce.
Key differences include:
In Asia, it's still "cool" for young people to get married and have children;
Asians value education very highly and spend significantly more than Americans on educational products and services, particularly for grade school children; and
Asian Millennials spend approximately 36% of their available income (spending more than $25 billion per year) on international travel with their top destination being the United States.
He also mentioned some of the differences between Gen Y and Gen Z including: Attention spans of Gen Y are estimated to be 12 seconds versus only 8 seconds for Gen Z; Gen Z tend to be more entrepreneurial; online ads aren't effective for either group — need to focus on mobile video clips; and both groups place much less emphasis on brands and specific brand loyalty.
Next week we'll hear from Holly Reed about the Proposed Bullet Train between Dallas and Houston. President Bill adjourned our meeting after recognizing and thanking our newsletter sponsors for the week – Mark Johnson (IBC Bank) and Michael Abelson (The Abelson Group).
More About Our Speaker: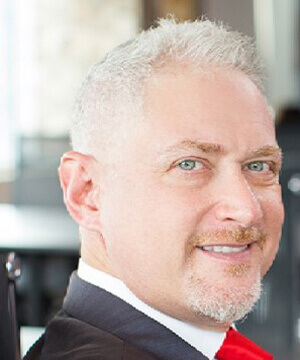 HARLOW RUSSELL
Asian Millenials vs. American Millenials: The Good, the Bad and the Ugly!
Harlow G. Russell is a senior executive with experience in a full range of disciplines. He engages CEO's and the executive teams of clients to quickly generate business, sales and strategic relationships; and he has been building relationships with C-Suite executives across the world for more than 30 years.
Harlow has lived and worked in Asia since 1992: 8 years in Indonesia, 14 years in Singapore and 4 years in Thailand and Vietnam. He understands cross- cultural challenges when marketing and selling between countries. He is himself an International Media Personality and MC.
In his 30+ year career to date, Harlow has worked for global brands including: Texas Instruments, Hewlett-Packard, the Gartner Group, IBM, Walton International, the U.S. Government, ReMax International, Ringier AG and other global multi-national corporations. He has developed and executed domestic and international sales plan strategies, managed domestic and foreign sales teams and been at the heart of Sales Teams for many years. He has recruited top Sales performers, built dynamic Sales teams and overseen global business development.
His experience in Asia provides a great competitive advantage to international businesses seeking entry into the USA market. His success in international business development enables him to deliver results in complex and challenging economies.
Currently, Harlow is focused on two consulting projects. The first is raising capital for a U.S. startup with a pilot project in Vietnam to begin mid-2019; and the second is adapting a Vietnamese company's products for the U.S. B2B market.
Harlow has two daughters, age 16 and 18. They live in Malaysia. His oldest daughter will be a freshman at the University of British Columbia, Vancouver later this year.