Reported by Jacqueline Sinex
President Bill Davies called the meeting to order. Jim Bushnell led the pledge to the United States flag. Tillery Castillo gave our invocation of the day. Sharon Francia greeted members and guests as they arrived, and Carl Noble introduced guests and visitors to the crowd.

President Bill announced all members with perfect attendance for the past year (2018-2019). Members were recognized in groups from 1 year of perfect attendance up to 41 years. Congratulations, John Braziel and Dale Lowe for 41 years of Perfect Attendance!
During announcements, Judge Sylvia Holmes described our upcoming sunset cruise event, "Connect the Stars", happening on October 9th. Members should RSVP and pay the $85 ticket cost to Sylvia. Dr. Michael Abelson will be hosting our next wine tasting party in October on the 25th with a theme of "scary named wines". Finally, the Annual Ask campaign is happening soon and is an important way that we fundraise for our Club and all of the great programs we support.
Members enjoyed time for Fellowship then Past President Gaines Bagby introduced our speaker, Bill Stotesbery from KLRU-TV.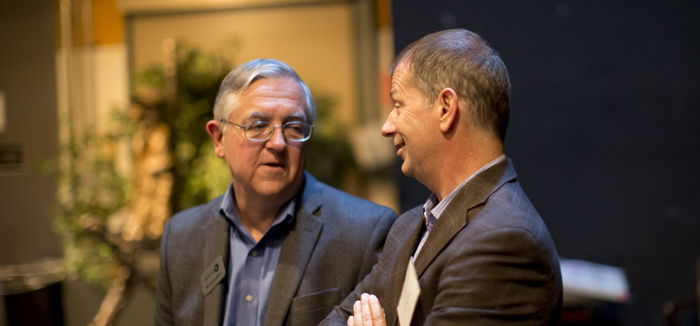 Bill began by expressing his appreciation to the Club. He has many long-time memories in the community and is familiar with many of the Rotary Club of Austin members. He said that changes and transformation are happening in the community!
KLRU is a non-commercial, non-profit station, and is part of the Public Broadcasting System (PBS). Although part of PBS, it is still also an independent station that began in 1962.
In the 1960's, University of Texas Professor Bob Shanken was doing closed-circuit television projects. During this time, stations like that of UT and other organizations were pioneers in the PBS model.
In 1979, KLRU was born, with combined Austin and San Antonio managed stations that served a wide area. In 1984, KLRU separated from San Antonio and became an independent Austin station.
The reach of the station is incredible – with 21 counties, 3.1 million population, about 1 million households, and approximately 300,000 people tuning in weekly (live). Bill described the highly successful Ken Burns series with 30,000-40,000 households tuning in to watch it. This is a very large audience for a non-commercial, non-profit station.
The station's vision is that it "enriches lives and transforms communities". They do this through the power of story-telling which may come in the form of Sesame Street and other educational programming for children, programs like NOVA and The Amercian Experience, literacy programs for non-native English speakers, and the popular music program Austin City Limits.
Bill shared that KLRU provides "distinctive media experiences that matter" and that they "create memories that celebrate Austin". He also mentioned that ACL (Austin City Limits) is the longest running music television program of its kind, now celebrating 45 years of broadcasting.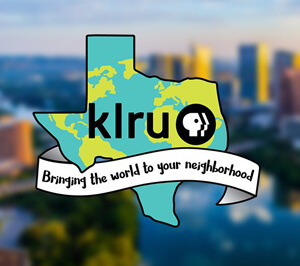 The station has several areas of impact including programming, community engagement, and digital media. KLRU runs 36,000 hours of programming per year with 10,000 being curriculum programming for kids. Community engagement includes more than 100 events each year (over 100 in 2018). Plus, there are over 7,000 hours of digital and online content available, and growing, which includes a streaming channel for kids, and the show Decibel hosted by Judy Maggio.
Bill reported that KLRU is moving forward into new horizons. While the station has been housed at UT for many years, plans are now in place to relocate to a new facility — its new home will be at the ACC Highland campus, as part of an extensive master plan already in progress.
The new facilities will include a Central Media Center with KLRU on the first floor and shared co-production opportunities for ACC staff, students and the station. There will also be a special event space for hosting community programs or highlighting shows to an audience, and a conference area that businesses or outside events will be able to take advantage of. Construction is currently underway, and we saw several pictures of the anticipated building.
As members in the audience asked questions, Mr. Stotesbery discussed the impact and legacy of Fred Rogers and the future of programming. He believes that ACL will continue to thrive and music programming will expand with more local, classical, Latin, and other lesser-known talents gaining visibility. Reporting like that of the Decibel show will likely grow as well.
Bill concluded by saying that "broadcast TV is not dead", but he expects that by 2022 or 2024 online media will likely surpass everything in terms of audience engagement. There are still unknowns about who the "big players" who control media will be in the future, but it will be important for KLRU to grow with the times and continue to be present in all of the popular forms of media, platforms and networks.
President Davies reminded members that next week's speakers will be Ret. Major General Robert Halverson and Ret. Colonel Garry Patterson presenting about D-Day and Operation Overlord. We recognized Alison Michels (Evolve360 Realty) for supporting our newsletter, George Coker led us in reciting the Four Way Test, and the meeting was adjourned.
More About Our Speaker: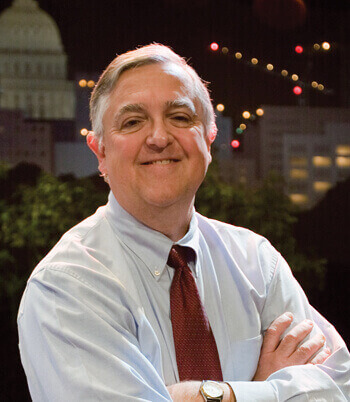 BILL STOTESBERY
KLRU-TV
Bill Stotesbery has been CEO and General Manager of KLRU-TV, the PBS station serving Austin and Central Texas, since 2004.
KLRU has long been associated with its award-winning music concert series, Austin City Limits, the longest running music program in television history, and recipient of the National Medal of the Arts
and a Peabody Award, among other recognition.
KLRU has also become known as one of the leading producing and presenting stations in the PBS system with over a dozen local and regional series and documentaries currently in development or production and more than 100 Lone Star Emmy nominations and 20 Lone Star Emmys during Bill's tenure.
Before joining KLRU, Bill had a 25-year career in marketing, sales, public relations, and public affairs, primarily for technology companies. He was the first local employee of the Microelectronics and Computer Technology Corporation (MCC) in 1983, and, along with two co-founders, launched and later sold GTT Communications, one of the region's first public relations firms focusing on Austin's technology industry. He has served on numerous civic and professional boards and has been recognized by organizations including UT Austin's Moody College of Communications, Leadership Austin, First Tee, and the Austin Chamber of Commerce.
Bill is a graduate of the Lyndon Baines Johnson School of Public Affairs at The University of Texas at Austin, receiving a Masters in Public Affairs in 1977. He received a Bachelor of Arts in Communication from Texas Christian University in 1975.