Reported by Ann Marie Ellis
President Bill Davies called the meeting to order at noon. Harold Benkoski led the pledge and Ellen Hunt gave the invocation. Pauline Gubbels was our greeter, and today's host, Carl Noble, introduced our guests.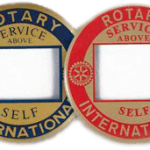 Two members, Sharon Francia and Attila Horvath turned in their red badges for blue ones. Congratulations Sharon (sponsored by Sara Pantin) and Attila (sponsored by Vlad Bahrencu)!
Ann Graham announced that RCA's Holiday Party will be at the Austin Club, 110 East 9th Street, on Wednesday December 11th at 6:30 pm. SAVE THE DATE NOW and RSVP's will be required!
President Bill made several announcements:
 Charles & Betsy Doty (13726 Wild Turkey Pass) will host our next wine tasting on Friday November 22nd @ 6:30. Their theme is wines from the "Great Northwest" – Oregon and/or Washington.
The Downtown Austin Breakfast Club will meet tomorrow morning at 7:00 at the Magnolia Café.
With sadness we heard about the recent passing of a long-time former member, Jack Cartwright. His memorial gathering will be on Sunday, November 17, from 2-6 pm at the Cartwright home.
Vlad Bahrencu announced that our Thank Goodness Basket donations had reached $1,000, and Dr. Pat Beckham's name was drawn for a Paul Harris Fellow Award. Congratulations, Dr. Pat! Six more donations followed by: Jon Yates, Tom Kenney, Bob Bowman, Jill Johnson, Greg Lehrmann and Phil Thoden.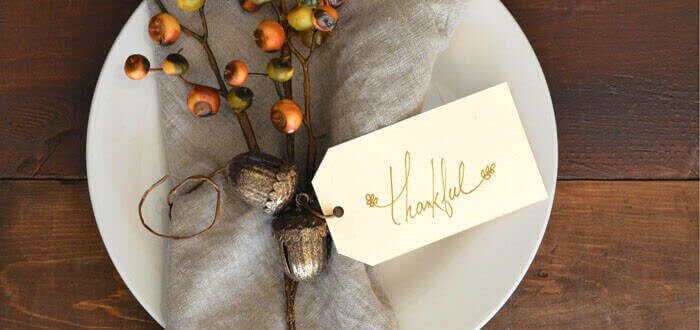 President Bill gave members an update on leaving St. David's for RCA's weekly meetings. With only 564 parking spots in the church's garage (and 791 monthly contracted spots sold), the pressure for parking makes our meeting at St. David's very difficult. The Sterling Event Center is under consideration for our next venue contract; however, no decision has yet been made.
After Fellowship, Tom Howard introduced our speaker, Tamara Atkinson, with Workforce Solutions Capital Area. Ms. Atkinson has been with Workforce Solutions for over 19 years and has been its CEO for the last three years.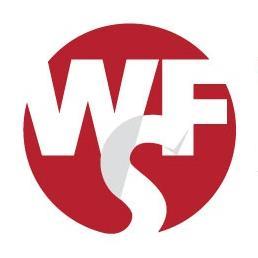 Workforce Solutions is a non-profit that puts people to work. They support other non-profits, educational institutions and private employers in the area; and their goals in numbers include: 30,000 people enrolled in their programs; 12,000 people completing their programs; 8,000 of these employed; 6,920 moving out of poverty; and 2,000 experiencing job advancement.
The Ray Marshall Center at UT-Austin is evaluating their programs. Workforce Solutions collaborates with area business/industry, educators and school district staff for relevant workforce development. Their annual budget is $46 million, 87% of which comes from State and Federal contracts with the Department of Labor and Texas Workforce Commission, and 60% of their budget pays for subsidized childcare. They have contracts with 400 area childcare providers so that clients can work or go to school.
President Bill highlighted our future speakers: 11/19, Bill Brice, Downtown Austin Alliance, Homelessness & Affordable Housing and 11/26, Jim Ritts, President/CEO, Paramount & State Theaters. He also thanked our featured newsletter sponsors: Reggie Nisbett (Greater Texas Water Company) and Mike O'Krent (Life Stories Alive). Sharon Francia led us in reciting the Four Way Test, and the meeting was adjourned at 1 pm.
More About Our Speaker: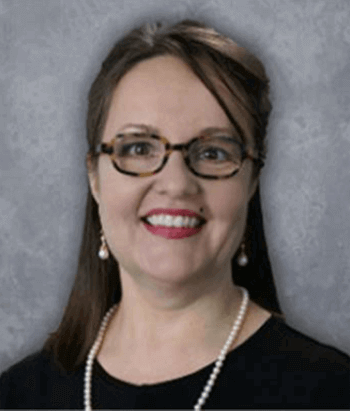 TAMARA ATKINSON
Workforce Solutions Capital Area
Tamara Atkinson serves as the CEO of Workforce Solutions Capital Area Workforce Board, the workforce development board for Austin, TX. Workforce Solutions is business-led and community-focused.
Ms. Atkinson is responsible for strategic alignment and performance of all operations within the organization, as well as external relations with community leaders, elected officials, and national education and workforce entities. She manages a board of directors comprised of 27 public/private sector representatives from across Travis County.
Ms. Atkinson has served Workforce Solutions in progressively more responsible positions for 17 years. Most recently, Ms. Atkinson expanded the Board's impact through the creation of the Master Community Workforce Plan which includes career pathway development for economically disadvantaged residents and opportunity youth.
She holds her undergraduate degree from The University of Texas at Austin, and a Master of Arts in Linguistics from the University of North Texas, later leading an English language school in North Africa for five years.