Reported by Jill Johnson
President Bill Davies called the meeting to order at noon. Adrian Moore led the pledge and Attila Horvath gave the invocation. Debbie Farnum was our greeter, and today's host, Carl Noble, introduced our guests.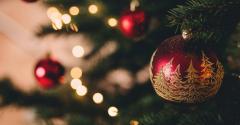 Sylvia Holmes announced that RCA's Annual Holiday Party will be at the Austin Club, 110 East 9th Street, on Wednesday December 11th at 6:30 pm. RSVP's are required, and you can register online! Todd Coleman announced the upcoming Helping Hand Home Christmas Party on Tuesday, December 17th, and he reported that he needed volunteers to help wrap the kids' gifts after our lunch meeting on Tuesday, December 10th. Charles Doty thanked everyone who attended the wine party he and Betsy hosted, and he announced another event coming up on Friday, December 6th.
Josue Limon led today's Thank Goodness Basket, and we heard good news from: Mike O'Krent, Arnold Garcia, John Fox, Rick Ravel and Brad Wiewel and then Jennifer (Olsen) invited us to sing "Happy Birthday" to Sam Wilson.
After Fellowship, Sharon Francia introduced our speaker, Jim Ritts, the President and CEO of the Paramount and State Theatres and the Moontower Comedy Festival.
Jim shared memorable history about some of the early performers at the Paramount Theatre including Katherine Hepburn and Harry Houdini. The Paramount began in 1931 as the Majestic Theater. On April 14, 1975, Angel Investors took possession of it and discovered the original fire curtain four stories above the stage. It had been untouched for 30 years and is still in use today. In 1977, The Paramount was named in the National Registry, and over the years Austin has embraced the Theatre and a variety of performers such as Jason Williams and Joe Sears performing comedic plays about the fictional town of Tuna, TX. On September 23, 2015, the Paramount celebrated the return of the famous Paramount blade (attached to the front of the building) which had been taken down 52 years earlier for renovation. Today, the Paramount Theatre has grown to nine full time employees and serves 29,000+ children annually.
President Bill highlighted our future speakers and thanked our featured newsletter sponsors: Rick Ravel (Karavel Shoes) and Nick Hesselsweet (Genovations Decking & Railing). Heather Toolin led us in reciting the Four Way Test, and the meeting was adjourned just after 1 pm.
More About Our Speaker:
JIM RITTS
Paramount and State Theatres &
the Moontower Comedy Festival
Jim Ritts was named CEO and executive director of the Austin Theatre Alliance in May, 2011. The Austin Theatre Alliance has the management and operational responsibilities for the Paramount Theatre, State Theatre and Moontower Comedy Festival.
Mr. Ritts was most recently president and chief executive officer of Primedia Television, which consisted of Channel One Network, Hacienda Productions, Primedia Digital Video, Primedia Productions, and Films Media Group. The companies were divisions of Primedia Inc., where Mr. Ritts served as a corporate officer.
Mr. Ritts was a co-founder of Channel One Network, the largest source of news and information for teenagers in the United States. The award-winning 12-minute news broadcast was seen by more than eight million students and 400,000 educators daily across the country. Since its first broadcast in 1990, Channel One garnered over 200 news and educational programming honors, including the prestigious George Foster Peabody Award. Channel One Network was also the parent company for Hacienda Productions, which developed and produced primetime programming for teens and young adults. Hacienda Productions produced primetime programs for MTV and WB Television Networks.
As CEO of Primedia Digital Video, Mr. Ritts was responsible for overseeing the transformation of Primedia's special interest franchises into both cable TV and new media distribution. Primedia Digital Video extended the company's strong niche brands through partnerships, acquisitions and the internal and external production capabilities of Primedia Productions.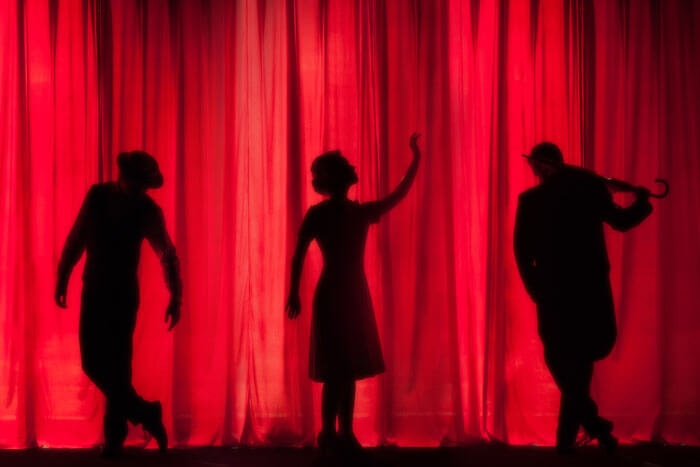 Mr. Ritts directed the launch of Primedia Productions, which opened its doors in November 2000 and had production facilities in Dallas and Los Angeles. The production company provided a full suite of traditional, digital and new media production services to producers of television, digital media, film, advertising and other video content.
Prior to joining Primedia in 2000, Mr. Ritts was CEO of the Digital Entertainment Network, a leading provider of original television programming produced for broadband distribution; and from 1995 to 1999, he was Commissioner of the Ladies Professional Golf Association. During his tenure, the LPGA experienced unprecedented growth including a 48.4% increase in prize money, expansion of televised coverage from 19 to 33 events and the addition of 7 new tournaments through worldwide expansion. The LPGA Tour also had a remarkable increase in the number of international players competing each week, which lead to the establishment of significant international licensing operations and revenue for the Tour.
Mr. Ritts received a bachelor's degree from The University of Texas at Austin and a master's degree from the Medill School of Journalism of Northwestern University. He was honored as a charter member of Medill's Hall of Achievement. Mr. Ritts held board positions with Signature Theatre (New York), The World Golf Hall of Fame, The National First Tee Program, Joffrey Ballet (Marketing Board – New York), The Advertising Council, the National Mental Health Awareness Campaign, the Positive Action for Teen Health Program (Columbia University) and a six-year member of the University of Texas College of Communication Foundation Advisory Council. He currently sits on the boards of both The Downtown Austin Alliance (DAA), Visit Austin, The University of Texas Sports and Media Program, Texans for the Arts, the Downtown Austin Vision and Action Plan Steering Committee and the Supreme Court of Texas Grievance Oversight Committee.