Reported by Kimberly Gdula
President Bill called the meeting to order and he and Past President Harold Ingersoll led us in the pledge to the United States flag. Recent birthday boy and Past President Ronney Reynolds gave the invocation. Ellen Hunt and Atilla Horvath greeted our members and guests at the top of the stairs, and Carl Noble introduced our guests and visitors.
During announcements, Dr. Michael Abelson reminded everyone about the wine tasting he is hosting this Friday. Jon Yates passed around sign-up sheets for our next Books for Me service project, which gives members a chance to get students at Pecan Springs Elementary School excited about literacy. There are still openings during the week of November 11, and members should look out for the sign-up sheet or contact Jon or Mary Reynolds to volunteer.
Jackie Sinex is putting together a group interested in networking and promoting business-related activities within the club. The first scheduled lunch meeting will take place on Oct. 30 at 11:30 am, with the venue TBD. Contact Jackie to get more information.
President Bill reminded everyone that we will NOT be meeting at St. David's next week. Instead, the club will have a "test" meeting at Sterling Events Center.

We will be back at St. David's on November 5.
After a generous amount of fellowship, Mary Reynolds introduced our speaker, Jill Gonzales. Many know Jill from her time with BookSpring; however, Jill left BookSpring about a year ago to become the Executive Director of the Women's Storybook Project of Texas.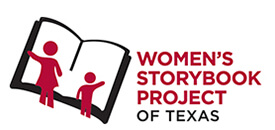 The Storybook Project has a simple mission with a huge impact: connect children with their incarcerated mothers through literature. The Storybook Project has been around for 16 years and sends volunteers to Texas women's prisons once a month to record a mother reading to her children; the book and the recording are then mailed to the children.
In 2018, the Storybrook Project recorded 1,600 mothers reading 3,500 books that were sent to children living in Texas and 26 other states. The Storybook Project is always looking for donations of new books or funds, volunteers, or by spreading the word to others. They will be holding a book drive at the Barnes & Noble in Sunset Valley in November and December if you are interested in a volunteer opportunity close to home.
Next week's speaker will be Lee Parsley, the General Counsel for Texans for Lawsuit Reform. Don't forget, next week's meeting will be at the Sterling Events Center, 6134 E. Hwy. 290!
President Bill gave a special thanks to our highlighted advertisers, Scott Rider (Rider Construction Group)  and Bill Koen (Joe Koen & Son Jewelers). After Alyssa Patmos led us in the Four Way Test, President Bill adjourned the meeting.
More About Our Speaker: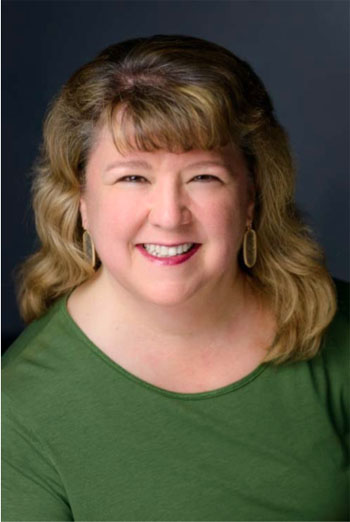 JILL GONZALES
Women's Storybook Project of Texas
Jill Gonzalez is the Executive Director of the Women's Storybook Project of Texas. She has been with WSP since mid-2018 and prior to that was in nonprofit management at BookSpring here in Austin.
Her first career was as a teacher, reading specialist and master reading teacher. Her passion is connecting children and families through books.
Jill is not a native Texan, she was born and raised in Wisconsin. She got here as soon as she could, though, and is a U.T. grad with her master's degree in Curriculum and Instruction/Language and Literacy.
She and her husband live in Round Rock and enjoy singing with the Round Rock Community Choir.