President Bill called the Rotary Club of Austin (RCA) to order, Jack Nash led the pledges, and Past President Sara Pantin gave our invocation of the day. Liz Ingersoll greeted each member and guest as they arrived, and Carl Noble introduced the many guests and visitors.
President Bill presented Bob LeBlanc (sponsored by Tarby Bryant) with his Blue Badge. Congratulations Bob! President Bill then presented Paul Harris Fellowship Awards to Jerry Ballard (PHF+4), Flo Ann Randle (PHF+2), and Brad Winegar (PHF+3). Congratulations all!
Sylvia Holmes came up to the podium for a final reminder about our annual Holiday Party scheduled on December 11 at The Austin Club. Cost is $55 per person and includes dinner with cash bar. RSVP online or with Jennifer.
Amy Jackson provided an update about the Annual Ask effort underway. She noted that 70% of our fundraising goal has been reached to-date with only 36% of club members participating.
John Staples (son-in-law to Jack Nash) came up to remind everyone about the "Roman Holiday" wine tasting coming up on Friday, December 6, at his Fairweather Cider Company. An intro to wines of all kinds will start the evening with bottles available to purchase thereafter.
Pauline Gubbels then let us know the next New Member Orientation is scheduled for 11:15 a.m. next Tuesday, December 10th (before the weekly RCA lunch meeting).
President Bill returned to the podium to announce that:
Presents for the annual Helping Hand Home for Children holiday "party" scheduled for December 17 will be wrapped after next week's RCA meeting, on December 10th, beginning at 1:00 p.m. in the Vestry Conference Room.
You can support our Club Projects via the RCA Foundation by shopping online at AmazonSmile. By signing in on smile.amazon.com and selecting "Austin Rotary Club Foundation" a total of 0.5% of all your purchases on Amazon will be donated to the RCA Foundation.
Annual RCA elections will take place during the December 17th meeting and you MUST be present to vote.After Fellowship, Tarby Bryant introduced our speaker, Jeff Binford, with CBRE Hotels Advisory's South Central Division. Jeff has over 40 years in the hospitality industry with diverse disciplines and says he absolutely loves hotels. He shared various trends with us about the national and local hotel industry, including that the nationwide occupancy rate is 66.2%, while in downtown Austin that rate was 74.8% in 2018.He also noted that 133 new hotel projects are in the pipeline for Austin, though only 38 of those are actually being (or soon to be) built while the rest are either in the planning, deferred, or abandoned stages of development. He expects about 75 new hotels to open here by 2021. He then walked us through a number of the projects under construction or in the planning stages, sharing renderings and other details about projects both large and small throughout town.
President Bill recognized newsletter sponsors Scott Rider (Rider Construction Group) with Rider Construction and Bill Koen (Joe Koen & Son Jewelers) with Joe Koen & Son Jewelers. Finally, Gary Gerstenhaber led us in the Four Way Test, and we adjourned.
More About Our Speaker: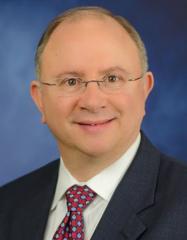 JEFF BINFORD
Managing Director, CBRE Hotels Advisory's South Central Division
Jeff Binford is the Managing Director of CBRE Hotels Advisory's South Central Division, a subsidiary of the CBRE Group, Inc. (NYSE: CBG) based in Dallas.
Mr. Binford has over 40 years in the hospitality industry with diverse disciplines, including market feasibility, appraisal, franchise and management agreements, individual and multi-property, assessment management, and individual and mixed-use hospitality developments. Mr. Binford works with many clients as Advisor, Receiver, Property Manager and Asset Manager.
Mr. Binford began his hospitality career operating full-service hotels under differing brand names, sizes and geographic locations. He was part of multiple pre-opening teams for hotels from 300 – 1,000 rooms, both as temporary and permanent management positions. His detailed understanding of operations coupled with his expertise in forecasting and budgeting, allows Binford to consistently achieve top profits and service scores.
Prior to CBRE Hotels, Binford served as Managing Director of an international hospitality consulting firm, directly responsible for a portfolio of distressed assets. He also served as Vice President of Development for two large franchise and management organizations, responsible for franchising new-construction developments under multiple brands and soliciting third-party management agreements. His efforts resulted in multi-year awards for both quality and quantity franchise developments with highest per-unit sales. He also previously served as Senior Manager for Pannell Kerr Forster in Dallas.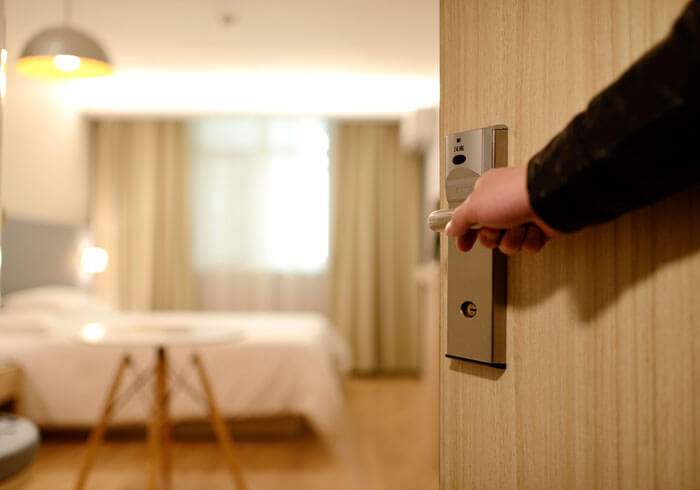 Mr. Binford personally worked on hundreds of hotels, valued well over $1 Billion with most industry brands, including Wyndham Hotels & Resorts, Hilton, Marriott, Hyatt Hotels and Resorts, Choice Hotels and InterContinental Hotels Group. He has conducted market and economic feasibility studies, operational reviews and appraisals for hotels and resorts throughout the country. In addition, Binford is involved in many public-private hotel developments and brand, management and developer selections for larger, more complex assets.
Binford has a Bachelor of Science degree from the Conrad N. Hilton College of Hotel Management at the University of Houston and earned the designation of Certified Hotel Administrator (CHA) from the American Hotel and Lodging Association Educational Institute.
Mr. Binford served on and chaired many public and private boards and is a frequent keynote speaker, guest lecturer and panelist before a number of industry-related educational institutions, associations and chambers of commerce.