Reported by Andy Swanson
President Bill called the meeting to order. Today is (was) Election Day for RCA President (2021-2022) and two open Board of Directors seats at our Club! Past President Harold Ingersoll led the pledge and Past President Barry Curlee gave our invocation of the day. Executive Director Jennifer Olsen greeted each member and guest as they arrived and Carl Noble introduced our guests and visitors.
Wayne Courreges III was warmly welcomed as our newest member to our Club (sponsored by Past President Gaines Bagby). Please introduce yourself to Wayne when you have a chance!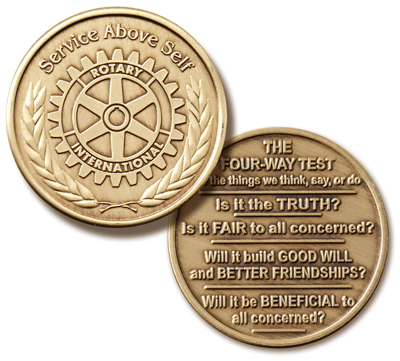 Then President Bill presented two Paul Harris Fellowship Awards to: Tom Kenney (PHF +3) and Roy Springer (PHF +2). Congratulations, gentlemen!
Betty Cunningham and Past President Barry Curlee made the final Helping Hand Home for Children Christmas Party Announcement dressed as two Christmas mice (in honor of our speaker). Hope you're able to attend!
Amy Jackson provided our final Annual Ask Update of the year and noted that approximately 50% of our members have pledged, and we're still trying to bring this number up to 75%. This is the last push for Annual Ask so please contribute if you're able! As a reminder, Annual Ask is how we fund all of the great programs that our Club provides each year.
We enjoyed a solid 10 minutes of Fellowship followed by the election results. Harold Benkoski was elected as President for a term that will start on July 1, 2021 (following Richard Payton). In addition, Diane Ventresca and Carl Noble were elected to the Board of Directors. Diane and Carl will each serve two-year terms starting on July 1, 2020. Congrats to Harold, Diane and Carl! We appreciate your service to our Club.
During his Announcements, President Bill recognized our longtime members Sam Wilson, Luther Parker and Terry Townsend who have been members of our Club for 50 years or more! Wow!
Don't forget that we'll have a "test lunch meeting" at Ben Hur Shrine Temple on January 7, 2020, so don't come to St. David's on that Tuesday! Please attend and give us your feedback regarding this location.
Tarby Bryant provided the introduction for our speaker, Bobby Jenkins. Bobby is the CEO of ABC Home and Commercial Services. He is a proud graduate of Texas A&M and is a former member of our Club (joined in 1983).
ABC is a family business that was started by his father in 1965. He literally grew up in the business, helping his mom and dad in the office. Bobby has two brothers, each of them owning separate ABC businesses with their own territories in Texas. They have no common ownership and each has their own separate finances. Bobby said that family businesses are a challenge – great when they are working well and heartbreaking when they don't. He and his brothers have carved up three separate territories in the state and don't dare cross each other's lines or they have to deal with the wrath of their mother!
ABC is currently trying to figure out how to navigate the transition to the next generation; and Bobby's passion is in building a multi-generational business. He reported that ABC has grown to provide a large breadth of services, and they've always wanted to grow the business 12-15% per year.
They initially started as a pest control business and now aim to be a one-stop shop for their customers' home and commercial needs, providing services including lawn, plumbing, electric, irrigation, etc. The biggest challenges facing the business are traffic congestion and labor.
Bobby said there was no place he would rather be than in Austin to raise a family and start a business. Community involvement is crucial, and all business leaders should have a large role in the community. Philanthropy has always been important to ABC. All things being equal, most people will want to do business with those that give back to the community so be sure to tell your philanthropic story. Bobby closed by saying it was always good to be engaged with the community, and he stressed the importance of giving back financially and through service projects.
Don't forget—We won't be meeting for the next two weeks. See you on January 7th at Ben Hur Shrine Temple! Adedayo Awosika-Olumo led us in saying the Four Way Test. Thanks to Alison Michels (Evolve 360 Realty) for sponsoring the newsletter!
More About Our Speaker:
BOBBY JENKINS
ABC Home & Commercial Services
Bobby Jenkins is owner of ABC Home & Commercial Services with offices in Austin, San Antonio, College Station, Bell County and Corpus Christi. ABC employs over 850 people and offers a wide variety of services including pest and termite control, lawn care and mowing, landscaping and irrigation, tree trimming, air conditioning and heating, plumbing and electrical, pool cleaning and repair, handyman services, window cleaning and power washing, and appliance repair. Bobby is a graduate of Texas A&M University with a degree in business management.
Bobby is a past chair of the Austin Chamber of Commerce and past chair of the Texas Higher Education Coordinating Board and current Chair of the Central Texas Regional Mobility Authority. He is a past president of both the Texas and National Pest Management Associations and a past chair of the Better Business Bureau. He is a past chair and current board member of Citizens Against Lawsuit Abuse and the Alzheimer's Texas Association.
Bobby currently serves on the board of The Association of Former Students at Texas A&M University. He is a past chair for Caritas of Austin and has served as a tri-chair for the bond oversight committee with AISD. He's the past chair and current board member of the American Heart Association and has served as the co-chair for the Heat Walk. Bobby is a past co-chair for the United Way Annual Campaign and current United Way board member. He is the co-founder and board member of Recognize Good and past chair and current board member of Austin Gives.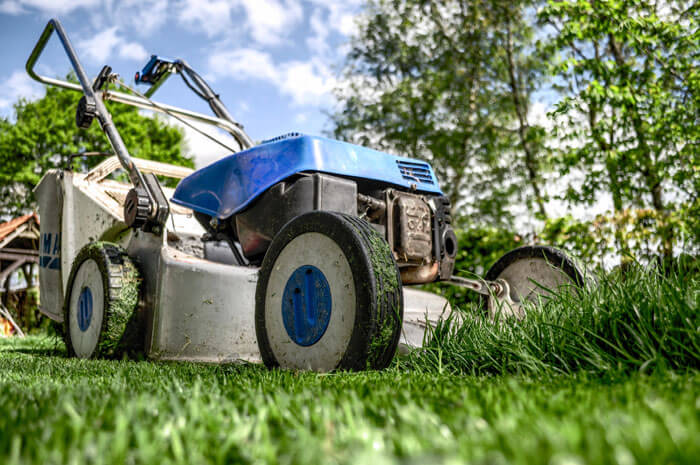 He currently serves as a trustee for the College For All Texans Foundation and the Better Business Bureau Education Foundation and is a board member of E3 Alliance, the Moss Pieratt Foundation and the Sudden Unexplained Death in Childhood Foundation. He also serves on the executive committee of the Texas Business leadership Council, is on the advisory board for Texas Capital Bank, and is the chairman of the Professional Pest Management Alliance.
Bobby has been married to his wife Jan for 36 years and they have three children; Jessica Pieratt 33, Chelsea 30, and Bo 27. He has four wonderful grandchildren, Moss, Madeline, Frances and Robby.