Reported by Ray Kang
President Julie called the meeting to order. Arnold Garcia led the pledges and Frank Carmichael gave our invocation of the day. Alison Michels led us in the Four Way Test. Nick Hesselsweet greeted each member and guest as they arrived, and Carl Noble announced our guests and visitors at the podium.
The wonderful students from Dawson Elementary School's Early Act First Knight Service Club visited with us, chaperoned by Karen Waryas, to introduce themselves and talk about several EAFK projects they worked on. 1) Coats and Cans – a program through the school in which they received and organized donations to help others. 2) Community – Participation in a nature hike where they cleaned up litter on the trails and in the creek. 3) International – They organized a fundraiser where they made and sold items from recycled goods, raising $225. The students donated the proceeds to a 'save the rain forest' fund.
Todd Coleman gave us a SAVE THE DATE announcement. Mark July 27th on your calendars for the annual "Back to School Splash Bash" at Helping Hand Home.
Ellen Hunt introduced our first Global Grant Scholar, Loren Hamilton, to give us an update about her recent return to the States. Loren had just finished her MBA in Nairobi and Kenya. She shared her experiences and gave us a heartfelt 'thank you'. Her focus is for a Global Social Sustainable Enterprise, and her first project is in assisting a manufacturing facility for clothing, in order to transform the fashion industry and their labor standards.
Tarby Bryant shared about his Rotary membership in just under 40 seconds (the fastest I have seen to date, might I add). Through a brisk Membership Minute at the podium we learned that Tarby has been a member in multiple clubs, throughout many, many years.
Girish Altekar invited us to the INAUGURAL Global Perspectives Dinner, to be held on Thursday evening at Napa Flats Wood-Fired Kitchen. There is limited seating, so be quick to RSVP.
President Julie encouraged us to check-in on Meetup and Facebook, and she also thanked all who participated in the recent Blood Drive. Our club donated more than 20 pints of blood! A special thank you went to Mary Reynolds for organizing the event.
A drawing for a Paul Harris Fellowship was led by Ann Graham during today's Thank Goodness Basket. One of our esteemed student guests, 'Willow', from Dawson Elementary drew the winner — Congratulations toPast President Sherry Workman! We then heard thankful news shared by Scott Rider, Ronney Reynolds and Mark Kapner.
With no time for Fellowship this week, Past President Don Ray George went ahead and introduced our speakers from Switch Energy Alliance, Director of Operations, Bill Hays and Director of Technology, Derek Tinker.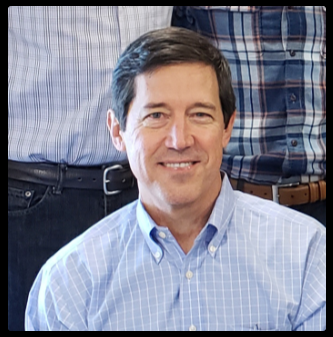 Bill (Hays) spoke first and gave us a brief understanding of Switch Energy Alliance, or SEA. SEA is a non-profit 501(c)(3) dedicated to inspiring an energy-educated future that is objective, non-partisan and sensible. The organization is Austin-based and is 2 years old.
SEA's global video- and web-based approach engages with students and general viewers in a positive conversation to work collaboratively on energy challenges. SEA reaches millions of people of all ages online, in classrooms, in professional training and in museums.
Bill then introduced Derek (Tinker). Derek is the son of SEA's chairman, Dr. Scott Tinker. Derek gave us a presentation with many interesting statistics, charts, graphs and other important information in regard to "pursuing a smart energy future." Taking us through thought-provoking questions with our energy challenges, not just as a country, but globally.
Our energy demands are a huge dilemma," Derek stated, "with energy being tied to economic poverty. The issue being that – Energy does not end poverty, but you can't end poverty without energy."
Some of the interesting facts he shared: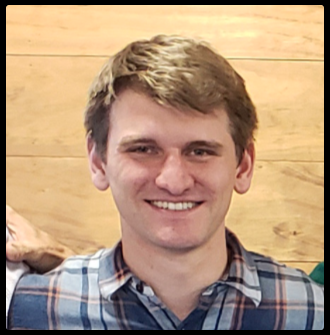 85% of the energy we use is still from fossil fuels.
Half of the world's energy comes from coal.
Energy demand has increased and continues increasing.
By the year 2100, we are expected to reach 11 billion people.
Currently, 80% of the world demands only 45% of all energy consumed (the U.S. and China being the most energy hungry nations).
The 3rd largest consumer of energy is the IT industry.
Derek ended with a description of the three E's: Environment, Energy & Economy. From there he took questions from our members and offered to stay after the meeting to answer more.
President Julie previewed our next speakers/programs: On May 28th we will hear from Jonathan Coon with 1-800 Contacts, and on June 4th we'll be joined by Paul Bielamowicz to share about the Capitol Complex/Texas Mall (Downtown Austin).
President Julie thanked our featured newsletter sponsors for the day, Scott Rider (Rider Construction Group) and Reggie Nisbett (Greater Texas Water Company). She closed with a Thought of the Day:
"Live your beliefs and you can turn the world around."

– Henry David Thoreau.
More About Our Speakers:
BILL HAYS AND DEREK TINKER
Switch Energy Alliance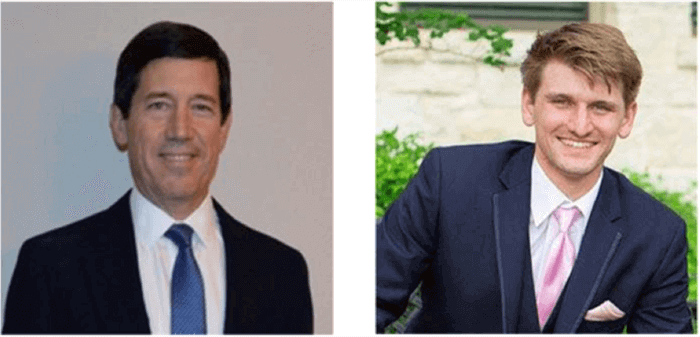 Pursuing A Smart Energy Future. Energy underpins all aspects of modern life, and the lack of energy inhibits over 2.5 billion people from entering into modern life, but most people really don't understand energy.Derek Tinker and Bill Hays of Switch Energy Alliance (SEA), an Austin-based non-profit, will analyze difficult energy questions: What kinds of energy will actually address climate change globally and at scale? What are the options to lift 1/3 of the world from energy poverty and the impacts of doing so? What is the "energy transition" and can it happen quickly?
Switch Energy Alliance (SEA) is an Austin-based non-profit whose mission is to inspire an energy-educated future. Building on the global energy film Switch— viewed in over 50 countries by 15 million people—SEA develops world class film and serves it via state-of-the-art web delivery. SEA has programs that reach K-12, higher education, professionals and the public.
Bill Hays joined Switch Energy Alliance in May 2018 and acts as SEA's Director of Operations. Prior to joining SEA, Bill had a 35-year career as a corporate attorney in private practice and as in-house counsel with Citigroup and Nissan.
Derek Tinker joined Switch Energy Alliance in August 2016 after completing a Master's degree in Petroleum Engineering at the University of Texas – Austin. Derek is the Director of Technology at SEA and is responsible for building and maintaining SEA's website (www.switchon.org).